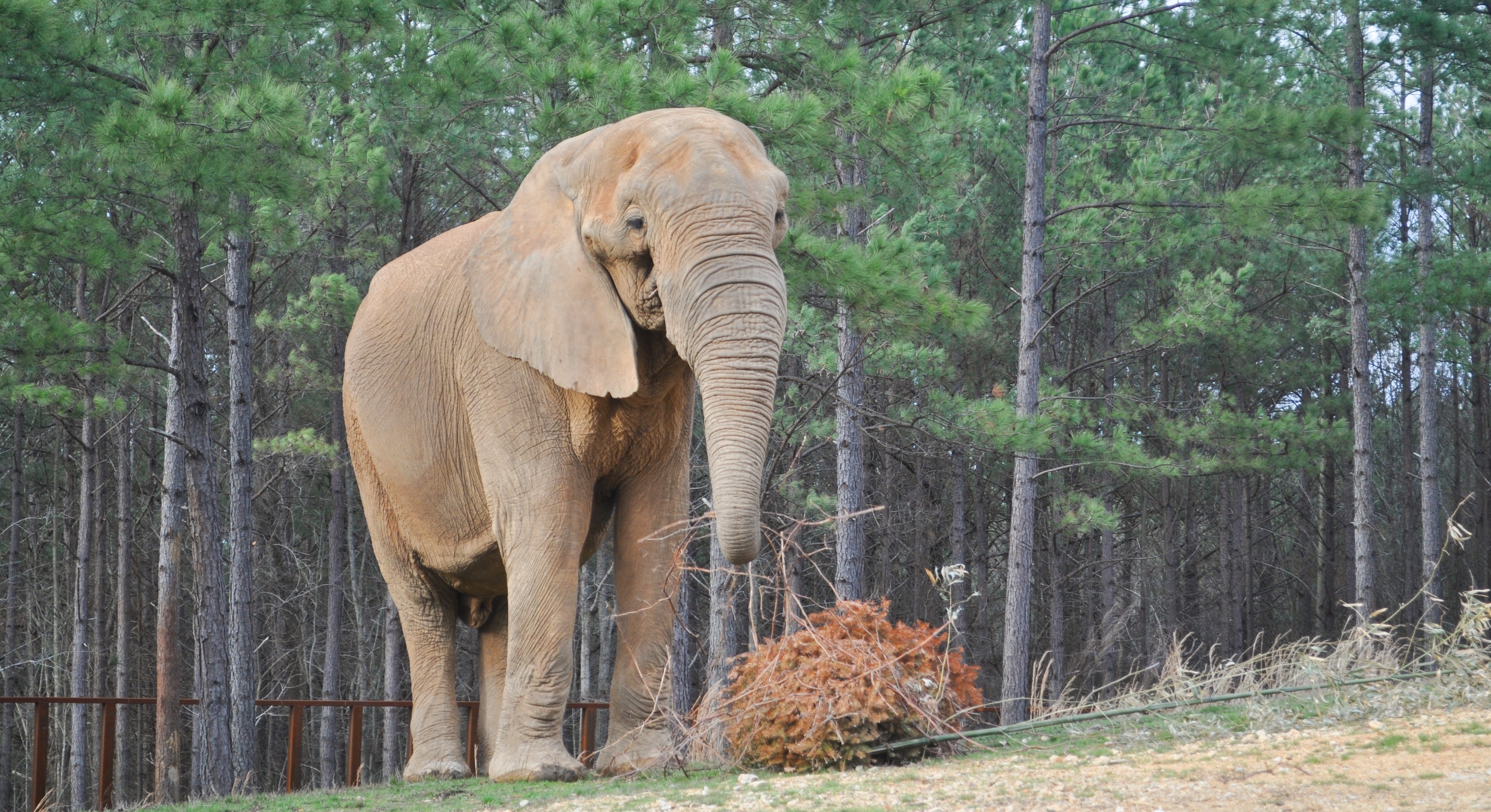 Did you know that African male elephant Artie (Aardvark), who stands 11 feet tall and weighs almost 14,000 pounds, can eat between 300-600 pounds of vegetation PER DAY? Though Artie often forages throughout his habitat for some of his diet — like grasses, trees, and shrubs -—The Sanctuary's Care Staff provides Artie with the rest of his much-needed nutrition and preferred snacks, like large hay bales, Mazuri, apples, and bananas!
This Father's Day, honor a special father-figure in your life by Feeding Artie for a day, and they will receive an Artie t-shirt!
For a limited time, make a one time $75 donation to help Feed Artie for a day and receive his T-shirt with free shipping.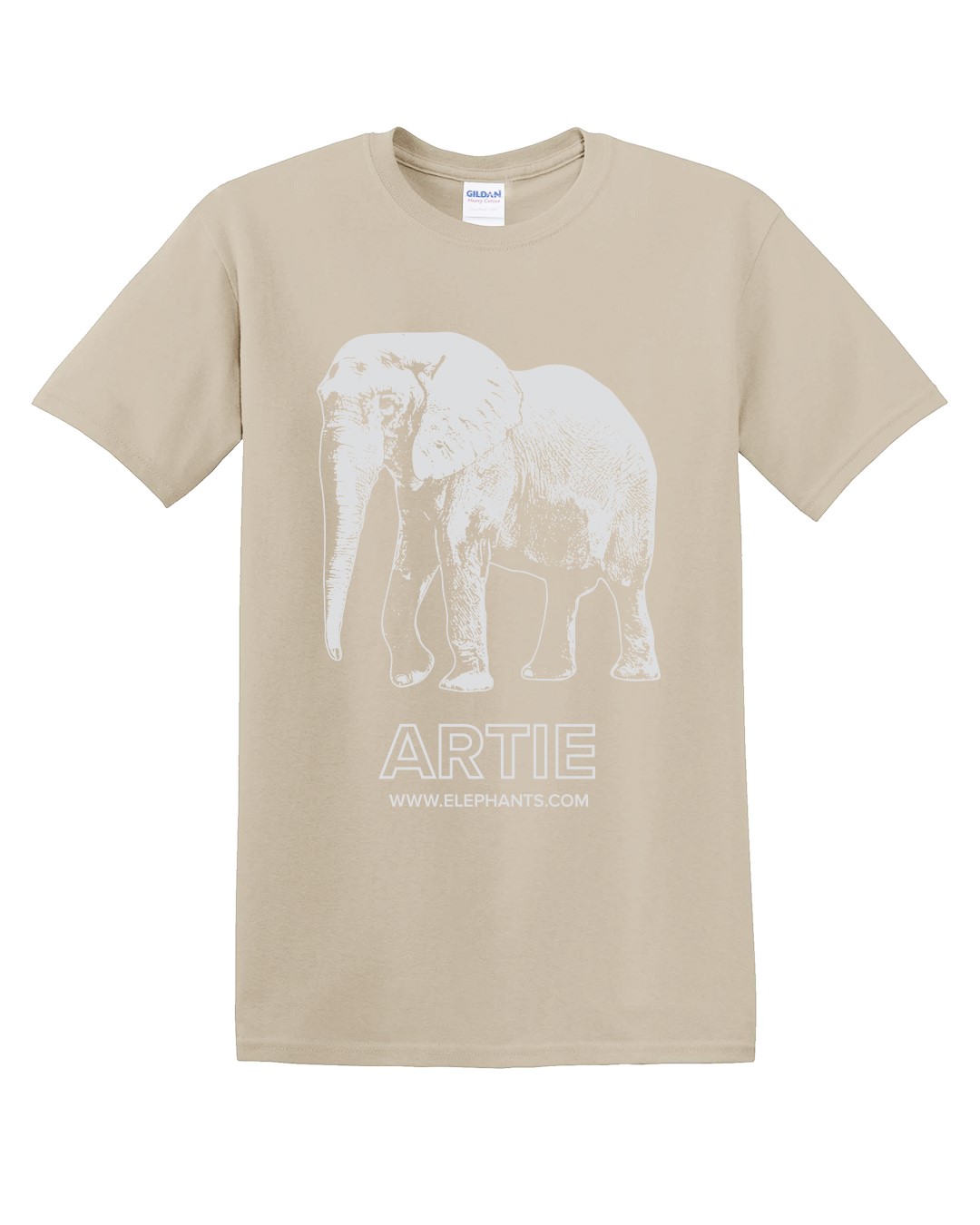 This is a digital promotion. With this generous contribution, you will receive the following via email to pass along to your loved one:
Digital photo card with information about elephant diets

A seasonal "ele-inspired" recipe card, plus access to more plant-based recipes online

Monthly

EleNews

email updates

The most recent issue of our triannual newsletter,

Trunklines

Eligibility to apply for a

Volunteer Day

at The Elephant Sanctuary
Artie T-shirt will be shipped separately to the shipping address provided.
If you would like the shirt to be sent directly to your loved one, please list their shipping address. Remember to select a shirt size at the top of the page.
Order by June 9, 2023 to receive t-shirt shipment by Father's Day. Other digital benefits related to this gift (outlined above) will be emailed to you immediately upon donation to pass along to the person you wish to receive the dedication/gift.
Thank you for your support. You will receive a tax receipt for $50.05 for your donation. The amount of the t-shirt is not included on the receipt.