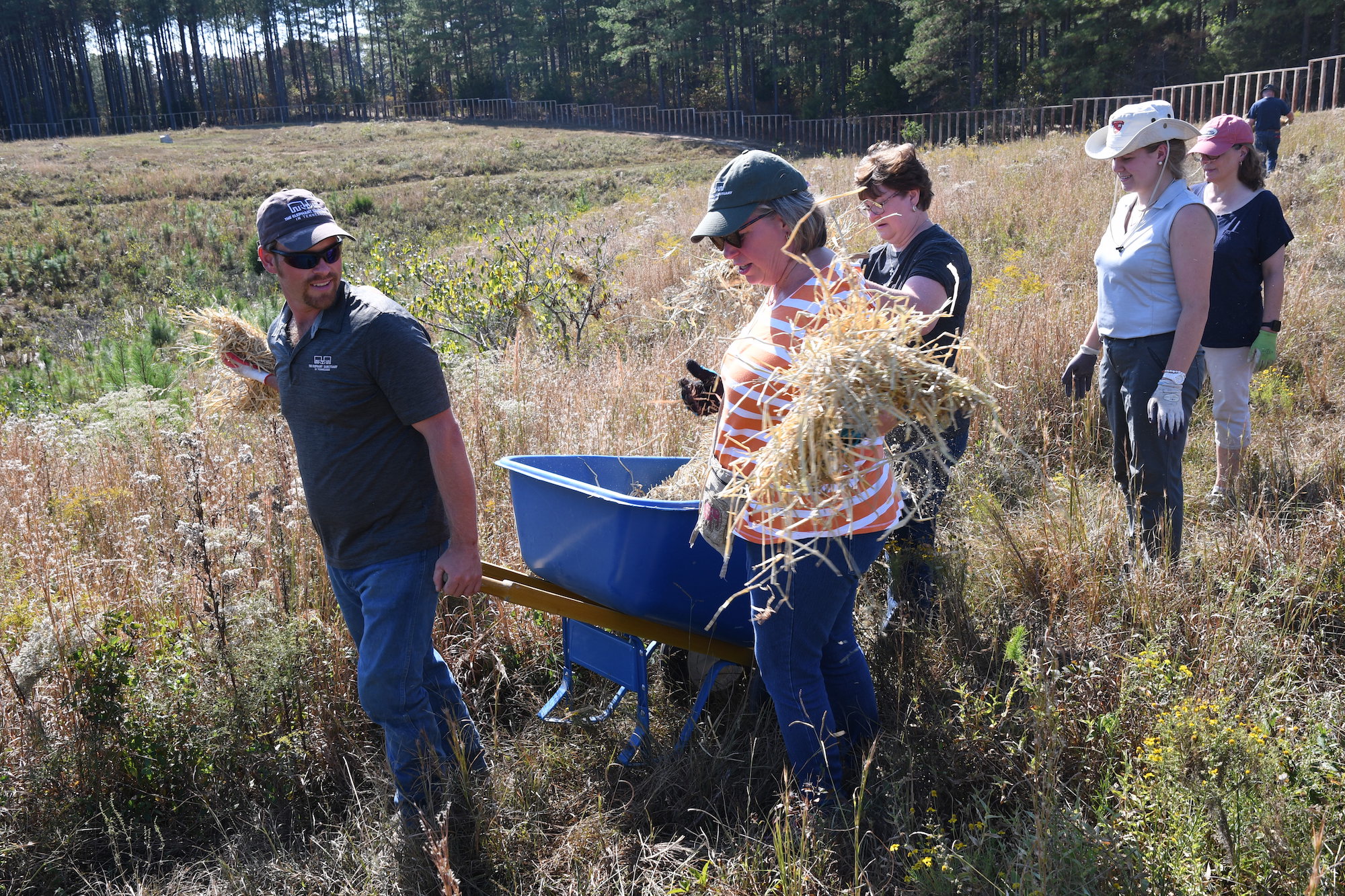 Participating in a Corporate Service Day at The Elephant Sanctuary makes for several meaningful, hands-on team-building hours way out-of-office in Hohenwald, Tennessee, which is home to 11 elephants retired from performance and exhibition.
While Corporate Service Day participants do not have any interaction with our resident elephants, their time and energy greatly contribute to important projects that help The Sanctuary operate. Service Day projects may include planting and trimming fruit trees, painting, raking, unloading hay trucks, clearing brush, creating enrichment items for the elephants, or clean-up, maintenance and preparation for educational projects, as needed.
If you have successfully completed the Corporate Service Day application and been invited by a Sanctuary staff member to proceed with securing your team's date on our 2020 calendar, please make a one-time donation and nonrefundable deposit of $150 or more on this page. You may alternatively mail a check to:
The Elephant Sanctuary in Tennessee
Attn: Celia Gregory
P.O. Box 393
Hohenwald, TN 38462


We look forward to working with you and your colleagues on a future Corporate Service Day!