---
With your help, we are working to provide a safe haven where elephants can retire with dignity, roam free in a natural habitat, and receive a lifetime of care. While The Elephant Sanctuary is not open to the public, education about the complex needs of elephants in captivity and the crisis facing elephants in the wild is an important part of our mission. Through outreach, education and EleCams, we are changing perspectives; and new perspectives can lead to better outcomes for these exceptional animals.
We need your help to meet the needs of aging elephants here and across North America. We need your help to expand our veterinary facilities and modify barns and habitats so they are more accessible for elephants with limited mobility or arthritis. We need your help to continue providing gold-standard care for elephants! All of this is possible through your support.
Because of you ­– Shirley, the third oldest elephant in North America, can participate in her own health care despite physical limitations. To accommodate a decades-old leg injury that never healed properly, Sanctuary Staff designed a custom-made training wall with adjustable footrests for pedi-care and special treatments. Shirley continues to serve as an inspiration as we approach her 69th birthday and 18th year at The Sanctuary!
Because of you – Billie's health and socialization have improved during her time at The Sanctuary. Billie is able to sleep deeply now, thanks to the addition of sand piles, and she has the space she needs to build relationships at her own pace. Once considered a fearful and aggressive elephant, Billie now touches Ronnie's trunk, mouth and face and often makes chirping sounds when they are together.
And because of you – Sukari was able to retire to The Sanctuary after 30 years on exhibition. In the past year and a half, Sukari has grown confident navigating an expanded 114-acre habitat, has begun forming relationships with Flora and Tange, and now makes her own choices—on elephant time.
What does it take to make all of this possible? It takes highly skilled Caregivers to help deliver care to an elephant in need. It takes Veterinarians with capabilities for advanced diagnostics for aging elephants. It takes a Facilities Team to maintain a safe, secure environment and construct solutions for special needs. And it takes all of these working together to shepherd a magnificent elephant through the years from independent living through assisted living, to skilled nursing or hospice care.
Most of all, it takes YOU.
Your gift builds more facilities to meet the needs of aging elephants
Your gift feeds Sukari, Tange, Flora, Shirley, Tarra, Sissy, Debbie, Ronnie, Minnie and Billie
Your gift promotes the option of retirement for those captive elephants desperately in need of safe haven and lifetime care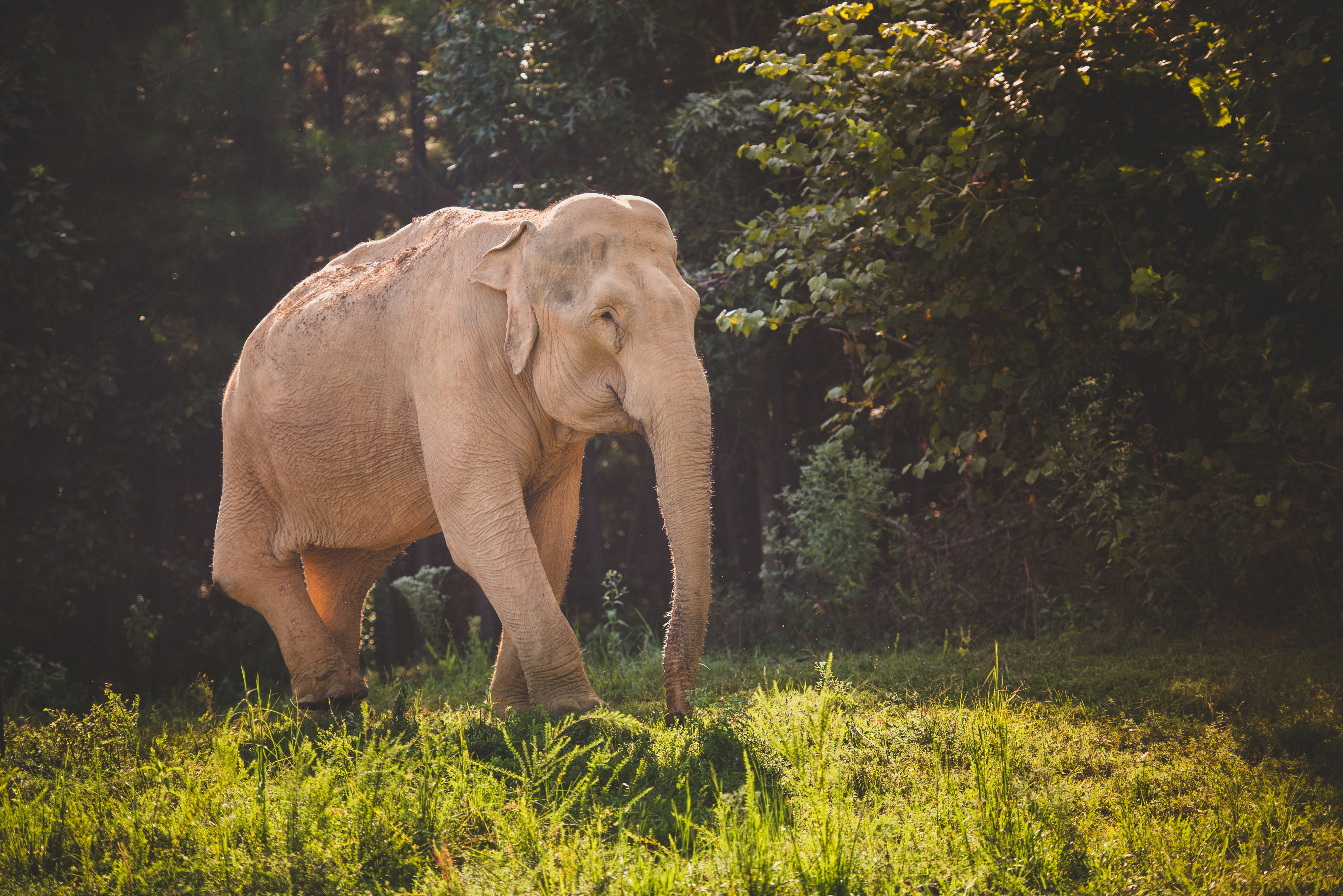 The Elephant Sanctuary has set aside unrestricted financial operational reserves of four times its budgeted expenses to ensure the lifetime care and safe haven for an undetermined number of elephants. Elephants have an expected lifespan of 50-70 years and The Sanctuary is committed to providing food, shelter, veterinary care, medicine, caregivers, property maintenance and security. Along with the public's continuing support, these funds are needed to provide for the elephants currently in our care and those to come.