---
Each of The Elephant Sanctuary in Tennessee's resident elephants consumes approximately 150 lbs. of food every day. The elephants forage naturally in the habitat, and The Sanctuary staff also provides additional food and supplements to make sure nutritional needs are met. Every elephant has her favorite food—Shirley loves apples. This summer we celebrate Shirley's 68th birthday and 17th year at The Sanctuary.
Your $140 gift will feed Shirley and her friends
…for a limited time, you will receive
One-year Membership and subscription to Trunklines
Shirley T-shirt created in celebration of her July 6th birthday, available as part of this summer package for a limited time
Exclusive Shirley birthday portrait
Access to a one-of-a-kind Shirley video, available July 16th in a private email sent directly to your inbox*
If you select a T-shirt with your gift, you will receive a tax-deductible receipt for $120.00.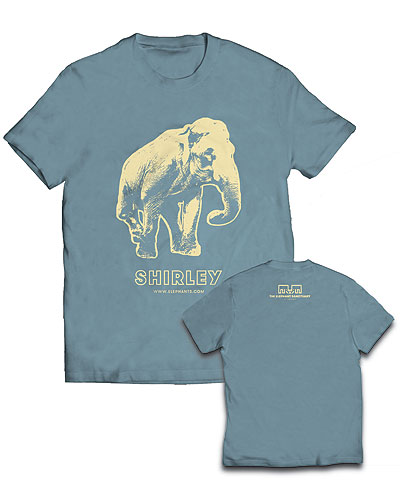 Sanctuary Much!
Can't participate today at this level? Join the celebration by supporting the Feed an Elephant program. Shirley's video will be made available by email to all donors to this program."